SHAVING FOAM
HYFAC Original range
150ml bottle
Soothing foam for shaving sensitive skin. Protects the skin, soothes razor burn, and cleanses for a smooth, irritation-free shave.

APAISE

PROTECT

HYDRATE

ANTI-BUTTER
Discover our sorting instructions



HYFAC shaving foam purifies the skin and allows a smooth shave. It protects the skin by limiting the risks of micro-cuts, and soothes the feeling of "razor burn". Anti-bacterialIt cleanses the skin and prevents the formation of red and white spots after shaving. Specially formulated for sensitive skin, it does not dry out, avoids feelings of tightness and leaves the skin soft and purified. Its light and creamy foam softens the skin and makes shaving more comfortable. Suitable for shaving legs and underarms.
HOW TO USE HYFAC SHAVING FOAM?
Apply a small amount of foam on a skin previously cleaned with the HYFAC purifying cleansing bar and moistened with warm water. Massage gently to distribute the product evenly over the area to be shaved. Shave and rinse with warm water. After shaving, it is recommended to use a soothing moisturizer such asHYFAC fluid emulsion.
Shake the bottle well before use. Suitable for shaving all skin types (sensitive, dry, oily), HYFAC shaving foam is particularly recommended for sensitive and acne-prone skin.
To avoid the proliferation of bacteria, remember to change your razor blade regularly.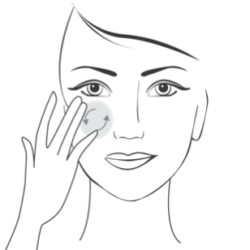 Piroctone Olamine: Anti-bacterial and preservative
Piroctone Olamine is known for its antimicrobial properties, especially on P.acnes and Malassezia, the microorganisms responsible for acne. It also acts as a preservative, so that no preservatives such as parabens, triclosan or triclocarban are added to the HYFAC shaving foam formula.
Glycerin: Moisturizer
Glycerin is a powerful moisturizing agent, able to retain several times its weight in water. It softens and smoothes the skin and keeps it moisturized for a long time.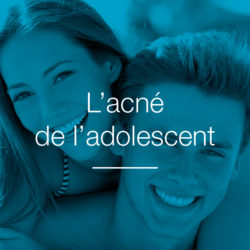 Shaving is a daily aggression for the epidermis. It alters the skin barrier by abrading the corneal layer and destroying the hydrolipidic film that protects the epidermis. The skin thus loses its natural protective shield against environmental aggressions. It can become dry and irritated. This dryness is expressed by sensations of heating and tightness, called "razor burn". It is also advisable to avoid applying an alcoholic aftershave afterwards, which would further inflame the skin.
Shaving favours the presence of small red pimples topped by a small white pustule at the emergence of the hair. These small white pimples, particularly numerous on the chin and the base of the cheeks, resemble small acne pimples. To avoid any dryness, irritation or pimples, it is advisable to use a shaving foam with an antibacterial action, without alcohol, and to apply a moisturizing cream after each shave.
COMPOSITIONS

/

INGREDIENTS
INCI : AQUA (WATER), GLYCERIN, TRIETHANOLAMINE, STEARIC ACID, PALMITIC ACID, BUTANE, LAURETH-23, PROPANE, SODIUM LAURETH SULFATE, PRUNUS AMYGDALUS DULCIS (SWEET ALMOND) OIL, PIROCTONE OLAMINE, PARFUM (FRAGRANCE), PHENOXYETHANOL