Hyfac at the 32nd FFFCEDV Congress
March 22-23, 2018, the HYFAC team was present at the 32nd congress of the FFFCEDV (French Federation of Dermatology) which took place at the Palais des Congrès in Antibes. In a friendly atmosphere, our experts were able to help the dermatologists present to (re)discover Hyfac products, in particular Hyfac Woman Active Mask !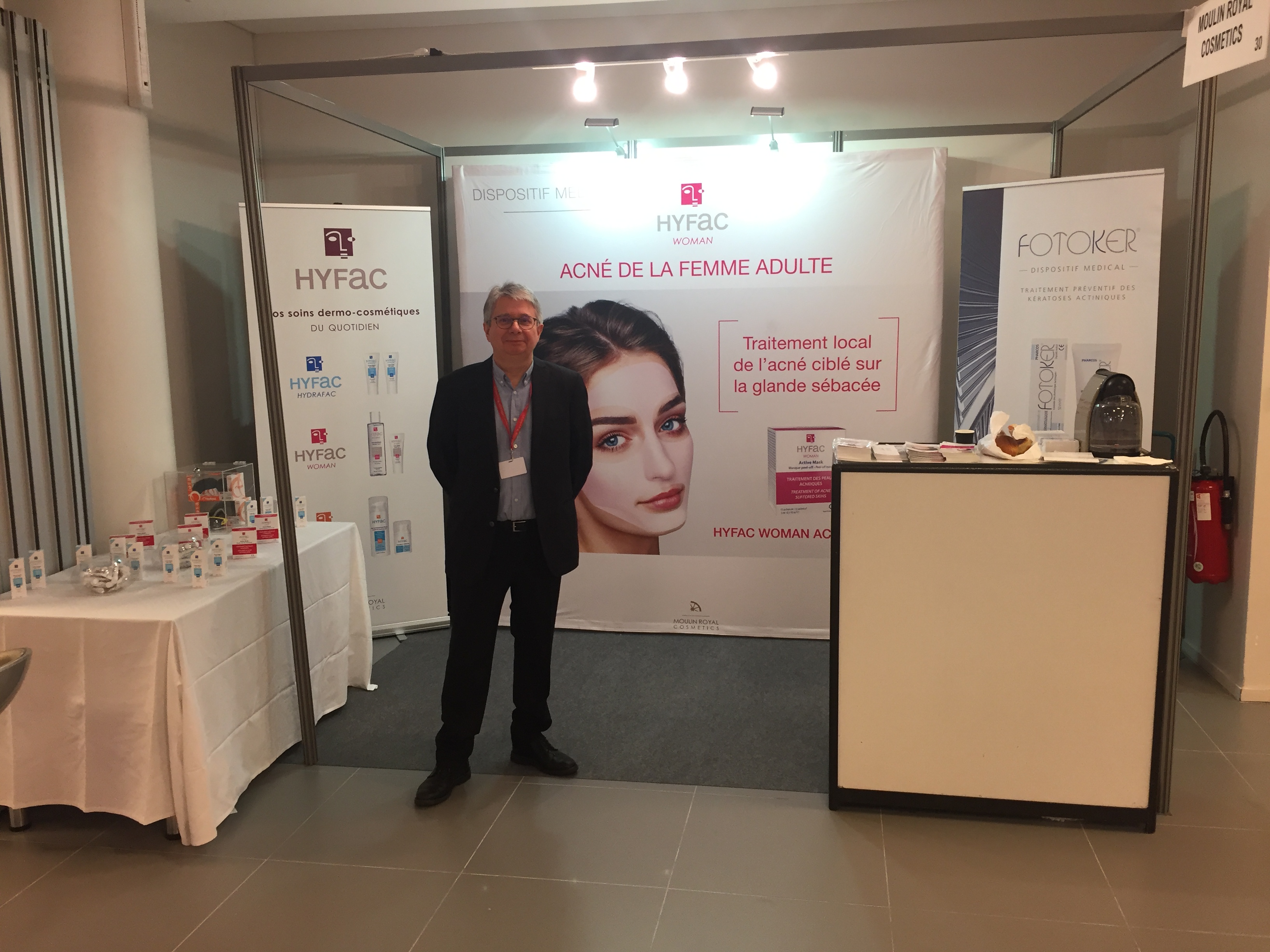 What is the FFFCEDV?
The Federation Française de Formation Continue andEevaluation in Dermatology-Venerology, also known as Fédé, was created in 1985.
The FFFCEDV is currently composed of 83 associations of private dermatologists. There are about 3500 dermatologists in France, 2500 of whom belong to our Federation.
Its history
In 2006, the FFFCDV became the FFFCEDV ( French Federation of Continuing Education and Evaluation in Dermatology-Venerology) by integrating the function of evaluation of professional practices. That same year, the association is approved for its integration of theEPP (Evaluation of Professional Practices) by the High Authority for Health
In July 2007, the FFFCEDV obtained from the CNFMC (National Committee for Continuing Medical Education) the status of approved organization for CME, allowing it to offer training courses that are validated as mandatory CME and some of which are compensated by the OGC fund (Conventional Management Organization).
MultipleEPP and CME courses are held at the national, regional or local level on various dermatology topics. Particular attention has been paid to the exchange and interactivity of training courses.
What are its functions?
Its goal is to create a continuing education tool adapted to the needs of private dermatologists.
There are training programs for young dermatologists on setting up and different modes of practice.
Recently, the FFFCEDV launched a new website dedicated to dermatologists and their associations.