PURIFYING CLEANSING GEL
HYFAC Original range
Available in 150ml and 300ml. Face and body.
Gentle cleansing gel for acne-prone skin. Deeply purifies and reduces imperfections.

CLEAN UP

PURIFY

DOUX

SOAP FREE
Discover our sorting instructions



Le gel nettoyant purifiant HYFAC permet de clean the skin gently. Recommended for face and bodyIt facilitates the elimination of impurities and excess sebum, while limiting the proliferation of bacteria responsible for imperfections. It leaves the skin clean, clear and purified without drying it out. Its formula soap-free helps to rebalance mixed to oily skin.
HOW TO USE HYFAC PURIFYING CLEANSING GEL?
Matin et soir, appliquer une petite quantité de produit sur une peau préalablement humidifiée et faire mousser en réalisant des gestes circulaires. Rincer abondamment et soigneusement à l'eau claire, puis sécher délicatement votre peau sans la frotter. Appliquer ensuite le HYFAC comprehensive care on a perfectly dry skin.
Disponible en 2 formats. Le flacon « airless » 150ml est idéal pour le nettoyage quotidien du visage et permet de limiter la prolifération des bactéries à l'intérieur du produit. Efficace également contre l'acné du dos et du torse, son format 300ml facilite l'utilisation du gel nettoyant sous la douche.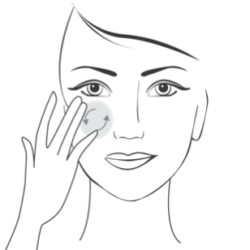 Piroctone Olamine: Anti-bacterial and preservative
Piroctone Olamine is an active ingredient known for its antibacterial properties, particularly against the bacteria responsible for acne: P.acnes and Malassezia. Piroctone Olamine is also an excellent preservative. This natural function allows a formulation without controversial preservatives, such as parabens.
Glycerin: Moisturizer
Glycerin is a powerful moisturizing agent. It can retain several times its weight in water, and thus allows the skin to remain hydrated for a long time. Despite the fact that sebum secretion is sometimes high and can make the skin oily and shiny, blemished skin also needs to be moisturized.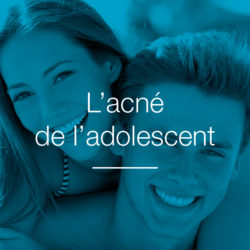 Acne, regardless of its location (facial and/or body acne, generally located on the back and chest) requires daily and rigorous skin cleansing.
This cleansing should be done gently with a product designed to care for acne-prone skin. Acne is a skin disease that combines different aspects: red and white pimples, blackheads and microcysts. To eliminate imperfections and mattify the skin, it is essential to use a cleansing and purifying product once or twice a day to clean acne-prone skin.
COMPOSITIONS

/

INGREDIENTS
INCI : AQUA (WATER), SODIUM LAURETH SULFATE, SODIUM COCOAMPHOACETATE, SODIUM METHYL COCOYL TAURATE, PEG-80 GLYCERYL COCOATE, COCAMIDE DEA, GLYCERIN, SODIUM LAURETH-8 SULFATE, GLYCINE, SODIUM CHLORIDE, PIROCTONE OLAMINE, CITRIC ACID, DMDM HYDANTOIN, MAGNESIUM LAURETH SULPHATE, MAGNESIUM LAURETH-8 SULFATE, SODIUM OLETH SULPHATE, MAGNESIUM OLETH SULPHATE, PERFUME (FRAGANCE).