ANTI-IMPERFECTION PATCHES
HYFAC Original range
Box of 30 patches
Emergency pimple solution with essential oils to dry and reduce the inflammatory pimple. Invisible and odourless.

ANTI-BUTTON

ASSECHE

CICATRISANT

INVISIBLE
Discover our sorting instructions



The HYFAC anti-blemish patch dries, soothes and reduces the inflammatory pimple. This band-aid allows to accelerate the healing process of the red or white pimple to make it disappear quickly. Invisible and discreetThe patch acts locally thanks to the essential oils it contains. Transparent, the tablets act between 8 and 10 hours. The patch can therefore be left on the blemish to be removed overnight.
HOW TO USE THE HYFAC ANTI-IMPERFECTION PATCHES?
In the evening, apply a patch directly to the localized pimple, previously cleaned with the HYFAC purifying cleansing gel and dried. Leave it on all night and remove the patch when you wake up. If necessary, repeat the application the following night.
Single-use tablets. Leave on for 8 to 10 hours for best results.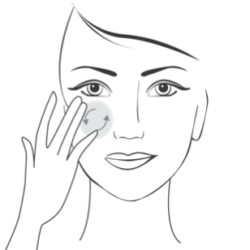 Essential oils: Antimicrobial and preservative
The anti-blemish patch contains many essential oils known for their antibacterial properties. Tea tree, lavender, rosemary or peppermint, these essential oils dry and neutralize the inflammation to make inflammatory pimples disappear quickly.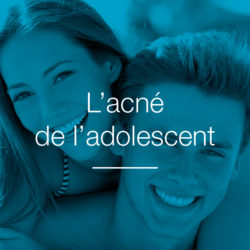 A big red button appears the day before an important event or meeting? How do you get rid of it in a hurry?
Do not pierce a white pimple on the face! This would considerably worsen the situation and lead to the formation of a crust that would be even more visible than the pimple itself. Beyond this unsightly scab, piercing a pimple risks leaving a scar that would be added to those that acne can leave.
The HYFAC anti-imperfection patch, enriched with antiseptic essential oils, accelerates the healing process of the pimple. The anti-blemish patch is an emergency drying solution, which also helps to avoid aggravating the pimples and scars by scratching or rubbing the affected area.
COMPOSITIONS

/

INGREDIENTS
INCI : ACRYLATES COPOLYMER, SESAMUM INDICUM OIL, VITIS VINIFERA EXTRACT, MELALEUCA ALTERNIFOLIA OIL, EUCALYPTUS GLOBULUS OIL, ROSMARINUS OFFICINALIS OIL, GAULTHERIA PROCUMBENS LEAF OIL, CITRUS AURANTIUM DULCIS OIL, LAVANDULA ANGUSTIFOLIA OIL, SALICYLIC ACID, GERANIOL, CITRAL, LIMONENE, LINALOOL